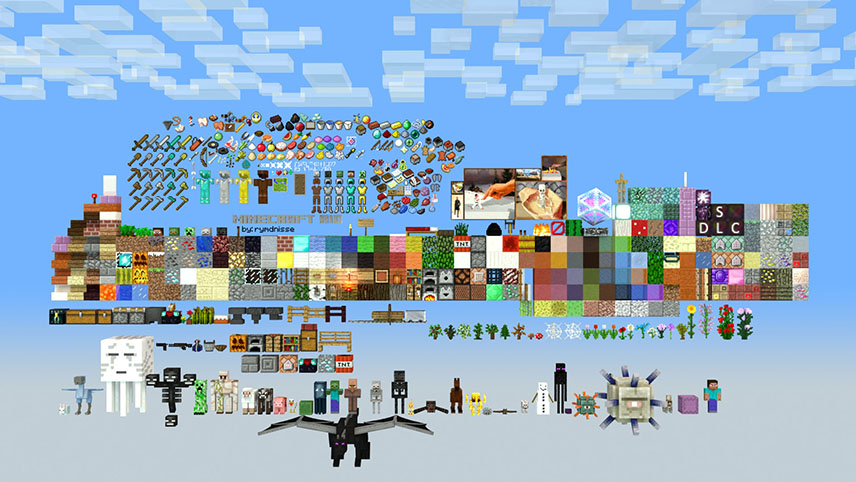 Free Download:
Legacy Versions:
BSS Edit:
Description:
In this rig you'll find a complete set with all of the things you'll need to get started creating your own minecraft animations, thumbnails or renders. The rig contains characters, blocks, mobs, items and more!
What is the BSS Edit?
Back in 2017 I handed over future development of this rig pack to Boxscape Studios.
Since then they have made numerous updates, adding new things & keeping things up to date. You can visit them at Boxscape Studios: Website, Twitter
Does this rig work with Blender 2.8/2.9?
Yes. Both the Cycles version and the BSS Edit works in Blender 2.8 and above.
The Internal version will no longer work as the internal render engine has been removed from Blender 2.8.